Five new tapes are now available in the store.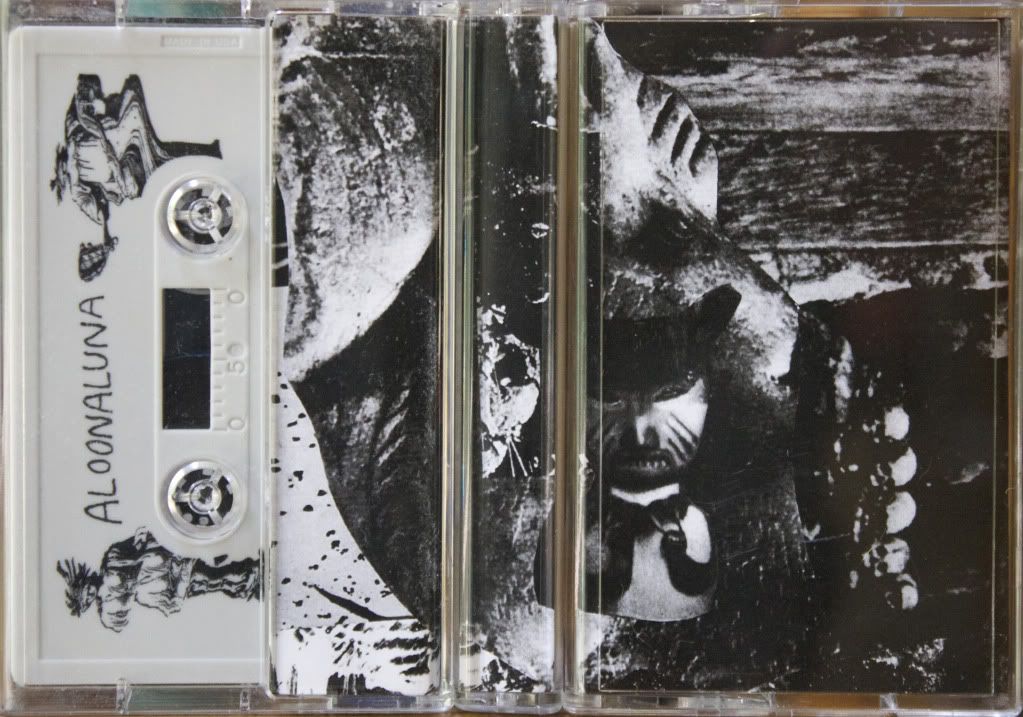 Aloonaluna- Diadem or Halo?
c55 (HIV113)
Lynn Fister returns to Hooker Vision with a massive followup to February's
Bunny
cassette. Where
Bunny
felt like a warm afternoon,
Diadem or Halo?
resembles a chilly evening and Lynn lets the mood build slowly over the course of twelve mesmerizingly infectious gems.
ALOONALUNA- Forgotten Under the Swim & Song for Krishna (excerpts)
Edition of 100.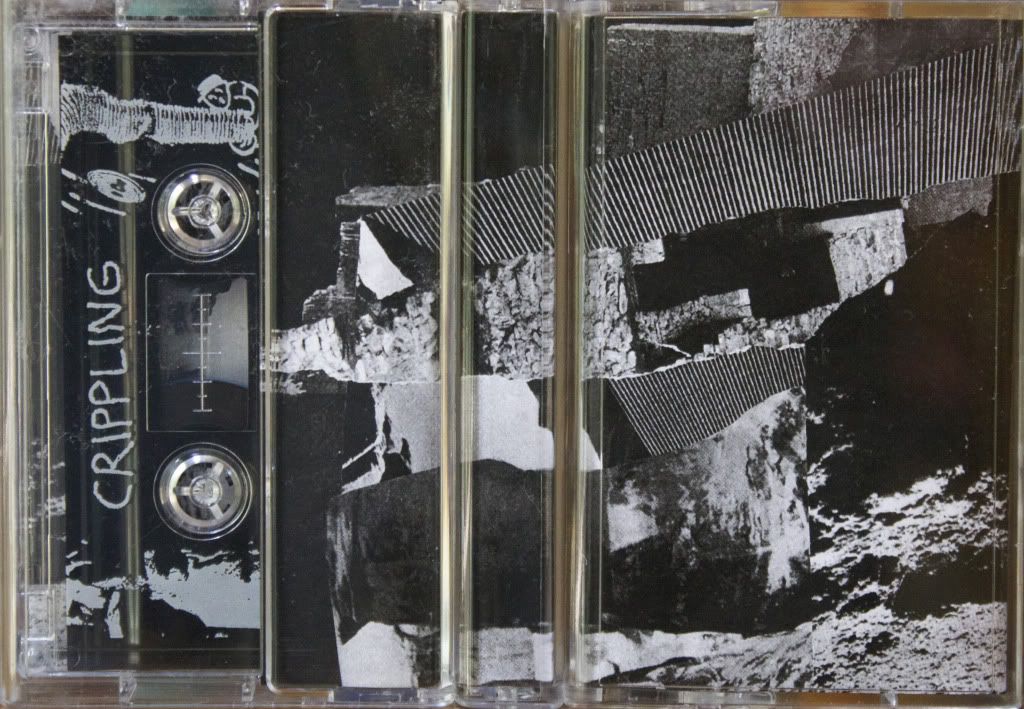 Crippling- Fleeting Talisman
c27 (HIV114)
Fleeting Talisman
was recorded using only the grimiest records and crudest equipment available in west Georgia thrift stores.
CRIPPLING- untitled (excerpt)
Edition of 100.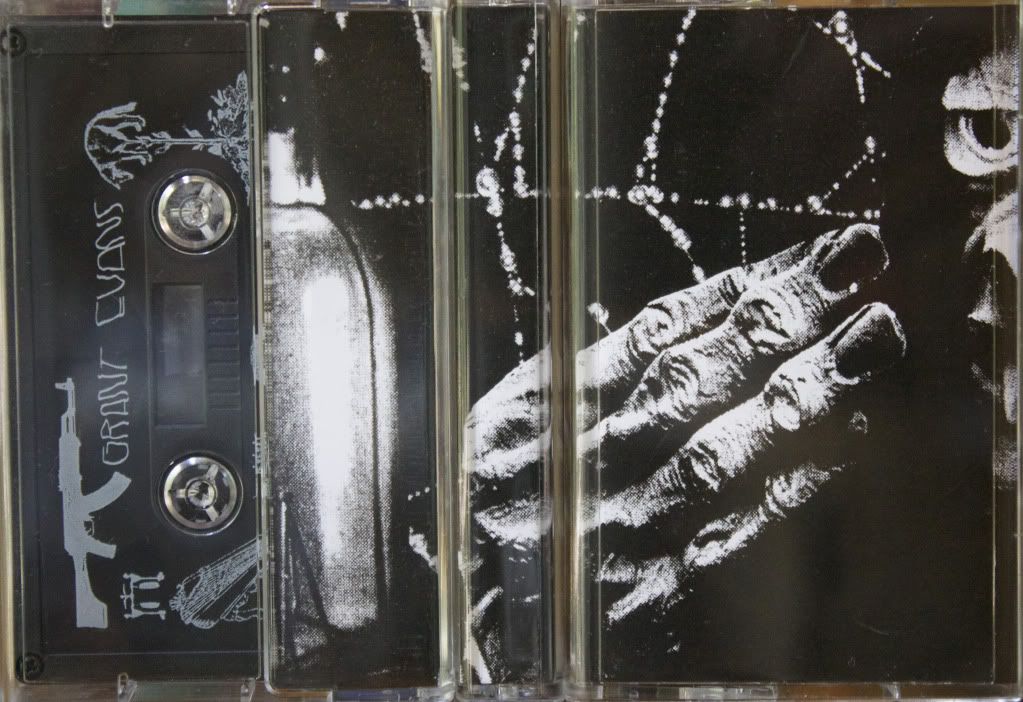 Grant Evans- Tactical Gamelan
c33 (HIV115)
Following the conclusion of Nova Scotian Arms, Grant Evans returns with his first release under his own name. Equally soothing and unsettling,
Tactical Gamelan
is a constantly shifting mass of tape loops and electronics.
GRANT EVANS- Nemesis (excerpt)
Edition of 100.
Merryl- Towel Crown
c28 (HIV116)
Having just finished a tour with Villages, Asheville, NC's Will Isenogle is a rising force in the tight-knit southeastern noise community. If you were lucky enough to catch one of his sets then you already know. For everyone else, get acquainted with
Towel Crown
.
MERRYL- Towel Crown (excerpt)
Edition of 100. Includes insert with a poem by Jesse Crawford.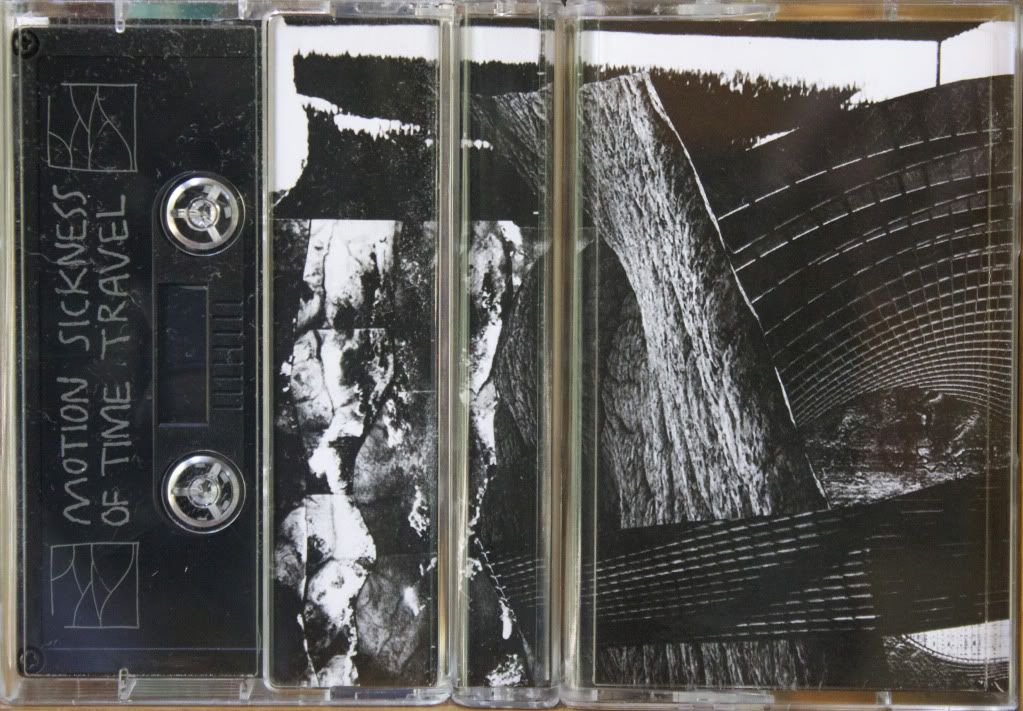 Motion Sickness of Time Travel- Chinaberry
c42 (HIV117)
The chinaberry fruit is poisonous to humans but birds are immune to the effects of the poison and, in fact, use the fruit as an intoxicant. On
Chinaberry
, Rachel Evans effortlessly evokes a floating paradise of drunken birds.
Motion Sickness of Time Travel- Chinaberry & Waiting is the Hardest Part (excerpts)
Edition of 200.