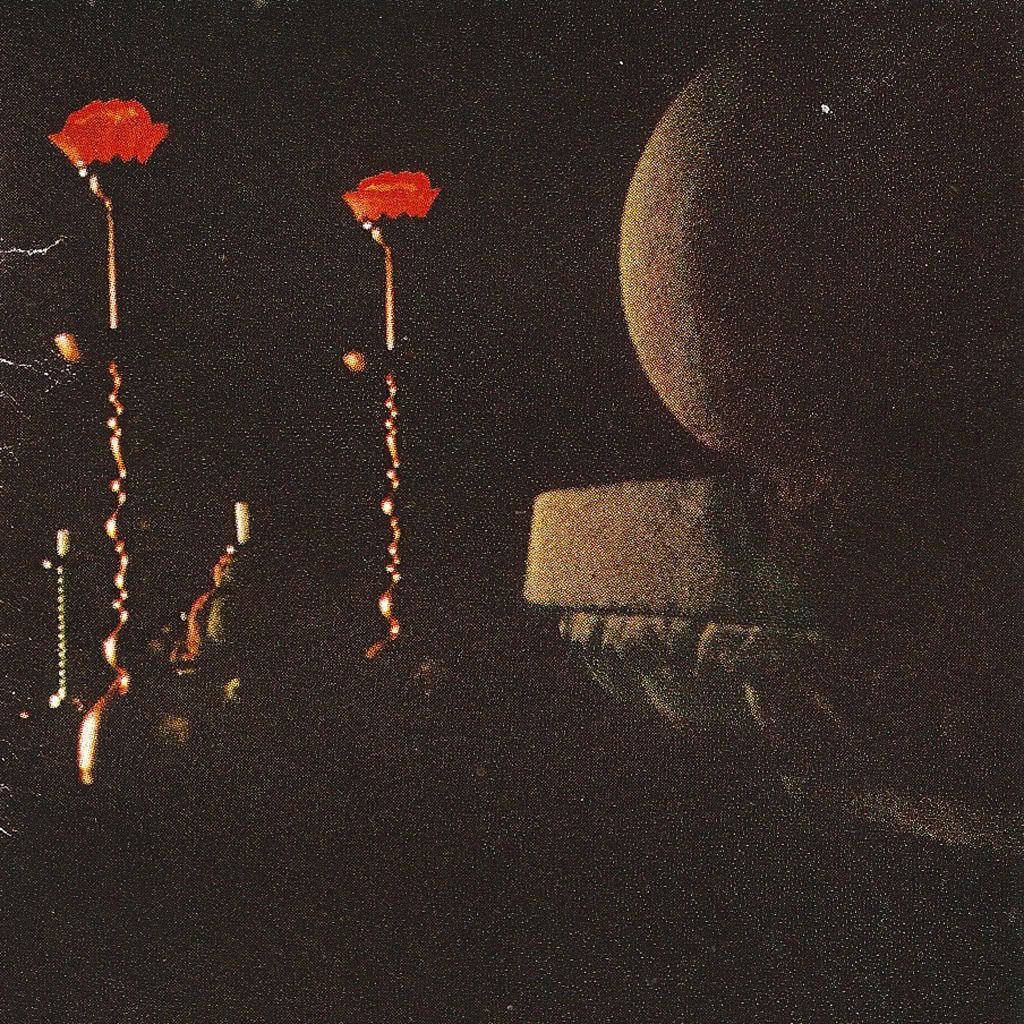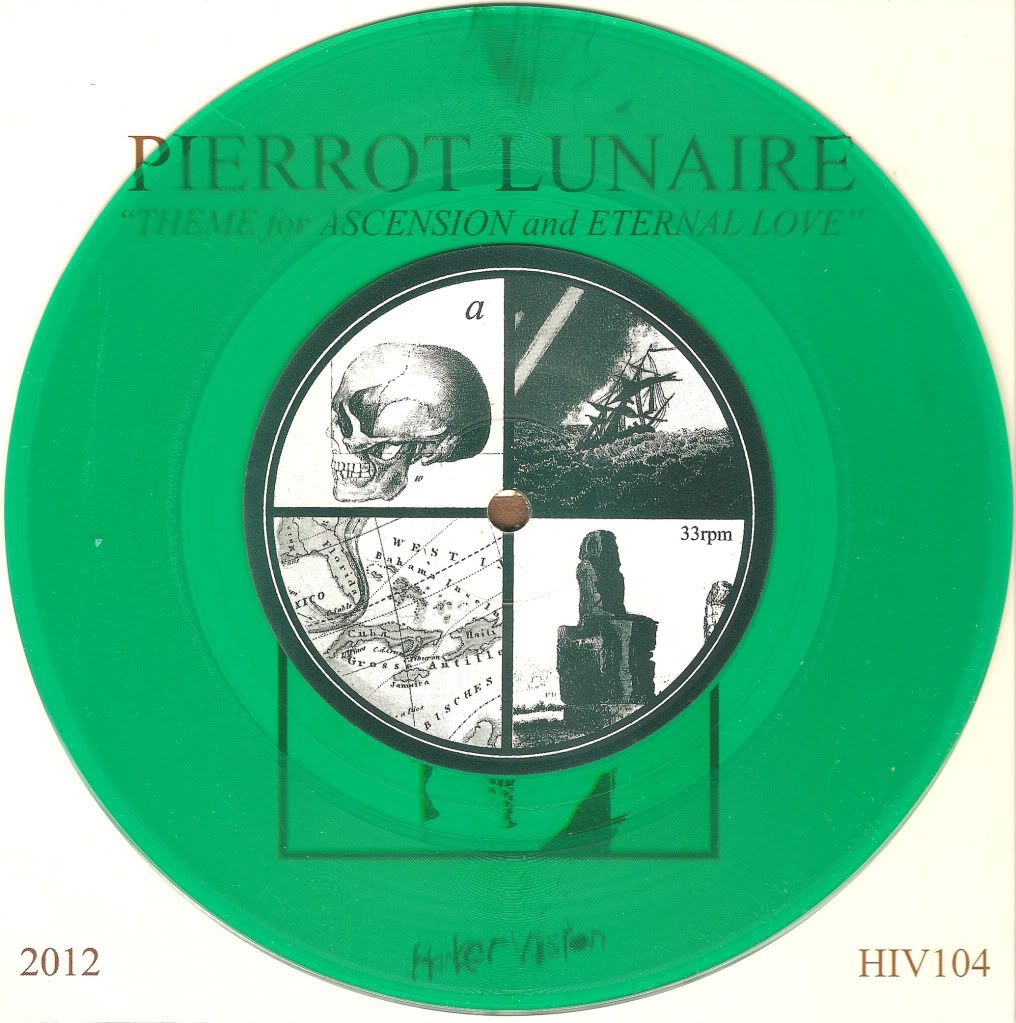 Pierrot Lunaire-

Theme for Ascension and Eternal Love
(HIV104)
Since we first introduced Pierrot Lunaire to the world, via his mind-altering masterpiece debut,
Turn Back the Hands of Time
, we felt it was only right to release his first work on vinyl as well. More of a miniature album than a single, this 7" is the total manifestation of Pierrot. Leading off with a sidelong sax and electronics slow burner, Lunaire guides you gently down the rabbit hole as disembodied vocals and junk oscillations begin to soar and collide around you like psilocybic fireworks. On the B side, we're guided through a labyrinthian tapestry of cut-up waltzes and ballads. All the while, Lunaire croons maniacally; a mythic cosmic joker.
Pierrot Lunaire- Hypnotique (excerpt) by Hooker Vision
Translucent green vinyl with white and green label. Full color jackets with double-sided insert. Art by Grant Evans and John DeNizio. Edition of 200.
AVAILABLE NOW